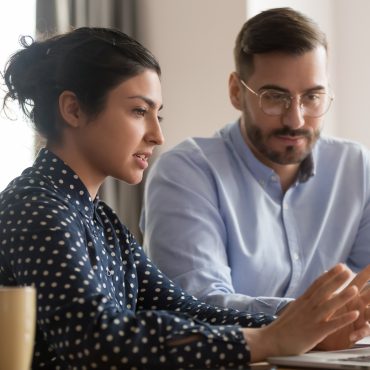 Insights
The Benefits of Leadership Coaching for Emerging Leaders
Posted May 30, 2023
Today, organizations must constantly seek ways to cultivate and develop their high-potential employees to remain competitive. Companies that recognize the role these individuals play in driving company success turn to leadership development programs as a powerful tool to nurture and unlock the full potential of their emerging leaders. Developing their roles, fostering their growth, and helping them reach their goals helps firms develop and retain their talent.
Personalized Programs
A leadership coaching program offers a tailored approach to development, providing high-potential employees with personalized guidance and support. Coaches work closely with employees to identify their leadership styles, improve their self-awareness, and develop strategies to overcome obstacles. This personalized attention empowers emerging leaders to make meaningful progress in their professional journeys.
Self-Awareness
Self-awareness is a cornerstone of effective leadership. Leadership development programs enable employees to gain deeper insights into their strengths, weaknesses, and blind spots. Specialized leadership coaches help individuals recognize their behavioral patterns, communication styles, and decision-making approaches. This heightened self-awareness allows emerging leaders to leverage their strengths and address areas for improvement before they step into their positions.
Leadership Skills
Coaching services provide employees with an opportunity to refine and expand their leadership skills. Coaches help individuals develop critical competencies such as communication, strategic thinking, emotional intelligence, and decision-making. By offering guidance, feedback, and practical tools, coaching accelerates the development of these skills, equipping future leaders with the ability to navigate challenges and inspire their teams effectively.
Learning and Development
Developing leaders often face steep learning curves as they take on increasingly challenging roles. Leadership coaching acts as a catalyst for learning, enabling individuals to develop knowledge and skills faster than they would on their own. Coaches leverage their experience and expertise to offer insights, resources, and relevant industry knowledge. Coaching expedites the learning process with targeted guidance, helping rising leaders to adapt quickly to new responsibilities.
Goal Alignment and Achievement
Leadership coaching plays a crucial role in aligning high-potential employees' personal aspirations with their organization's strategic objectives. Coaches help individuals define their leadership goals, clarify their vision, and develop plans to reach them. Coaching helps rising leaders stay focused and motivated to meet their goals by exploring potential obstacles and creating accountability measures with them.
Retention and Engagement
Deliberately investing in emerging leaders is a powerful strategy for fostering retention and engagement. When organizations demonstrate a commitment to the growth and professional fulfillment of their staff, these individuals feel valued and supported, leading to increased job satisfaction and loyalty. Leadership coaching signals an investment in their long-term success, creating a positive and engaging work environment.
Leadership coaching is one of the most important investments you can make for your employees. With CPI, we are committed to unlocking the full potential of emerging leaders and driving organizational success. Whether you need help identifying the potential leaders already within your organization, or if your staff needs help meeting their leadership goals, CPI has the knowledge and experience to help your staff unlock their full potential.
Take the first step towards unleashing the leadership potential within your organization. Contact CPI to learn more about our leadership coaching services and elevate your emerging leaders to new heights of success.