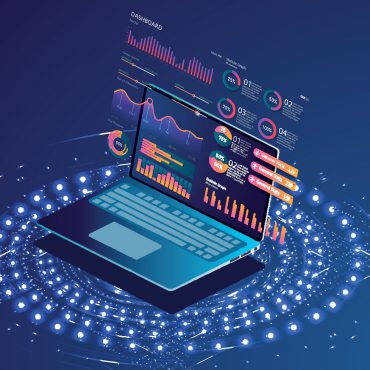 Insights
A Methodical and Scientific Approach to Professional Development Coaching
Posted November 23, 2020
Career Partners International has partnered with LeaderAmp to design PowerAmp™ Coaching.  PowerAmp Coaching is the world's first professional development coaching program delivered by trained coaches augmented by rigorously created Artificial Intelligence.  This combination of professional coaching paired with technology gives organizations the power to provide coaching at a previously unthought of scale and significantly enhanced ROI.
While other programs may offer individual content and some form of guided development, none can match this level of scientific rigor and targeted development. Many forms of coaching can provide participants with an experience that "feels" positive. PowerAmp Coaching takes this to the next level by increasing engagement, measuring improvement, and providing transparent progress tracking to the client organization driving continued advances across the workforce.
One of the many unique elements of PowerAmp Coaching is the Time Trial. Designed to identify those with the highest potential for coaching success, the Time Trial not only ensures the best application of development investments, it also uncovers hidden talent and organizational enrichment priorities. Through brief assessments and AI guided prompts, participants will take part in self-guided development, demonstrating commitment to a coaching engagement. By focusing efforts on those who are most prepared for and receptive to coaching, organizations can ensure that funds invested in development are being optimally allocated and motivated individuals are being appropriately engaged.
After successfully completing the Time Trial, the unique journey into modern development begins. Participants are assigned a trusted CPI coach and complete computer adaptive self and 360-assessments to establish a baseline. These proprietary and scientifically validated assessments, developed by LeaderAmp, measure each participant in 18 unique dimensions. By focusing on the dimensions that each participant or organization has deemed most critical, coaches are able to ensure targeted development and progress. Throughout the process Artificial Intelligence works in tandem with the coaches to track the emotional experience of participants, ensuring assignments are neither too challenging nor too simple, keeping participants in a growth mindset.
With over 50 Member Firms and 300 locations around the globe, CPI is uniquely positioned to deliver coaching to national, multi-national, and international organizations with a proven and uniform approach.  CPI's experienced and credentialed coaches amplified by LeaderAmp's scientifically developed content create greater levels of scalability, bringing access to quality coaching to all levels within the organization.  With artificial intelligence and modern engagement techniques, PowerAmp Coaching democratizes the professional development field and creates stronger leaders and employees.  Whether supporting high-level individual contributors, guiding new leaders, identifying diverse pools of talent, expediting change management, or solving for other complex issues, PowerAmp Coaching provides innovation and intimacy driving sustainable results.